Sneak Peak: JadedAid's First Expansion Pack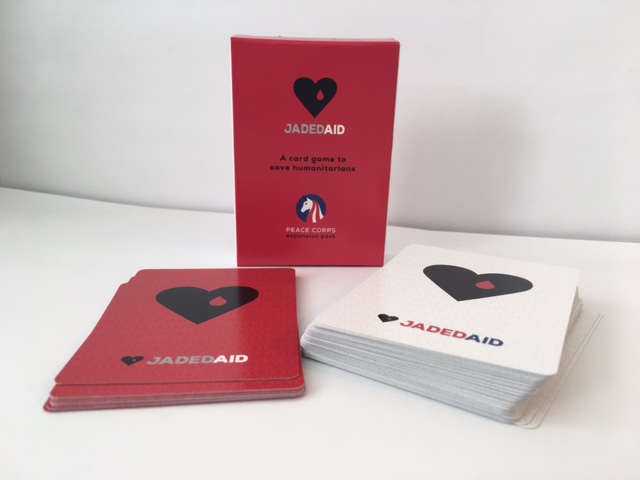 Earlier this year we announced JadedAid would be releasing an expansion pack for the holidays. Since then, we've been hard at work compiling a Peace Corps Expansion Pack that will be fun for everyone whether or not you served!
You sent hundreds of suggestions and we've paired the selection down to 56 cards that will make you howl!
The first deck is hot off the presses and they look great! You can PRE-ORDER now!
At $10 they are the perfect stocking stuffer for your favorite Peace Corps Volunteer (PCV) or development worker… or YOU! Post to your wall and let your mom know you'd prefer JadedAid in your stocking over socks, dental floss and a box of mints per usual.
Don't miss out as this is a limited run! PRE-ORDER the expansion pack or original deck/expansion combo for savings today!