Download PDF Print-at-Home Cards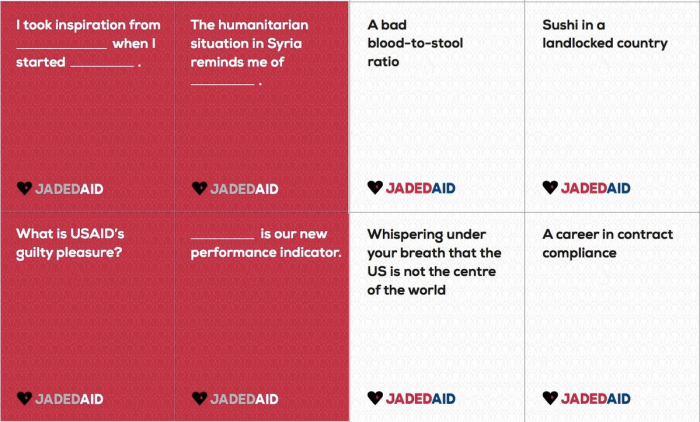 JadedAid PDF Card Download
JadedAid is saving humanitarians one aid worker at a time. We are using humor to expose the challenges we face in our work. The cards are crowdsourced from development professionals just like you, based on your first-hand experiences in the Development-Industrial Complex.
The aim of the game is to laugh at everyday frustrations, yet the cards should provoke deeper discussion about the origins of these issues, and how we can make them obsolete. Learn more about the card origins and why each card should make you laugh – and reflect.
We are sold out of physical cards. Print out your own set of cards on the office printer (we'll never tell) and play now! Or you can play JadedAid online via your favorite video conference system. Better yet, wear a JadedAid T-shirt when you play to lord over lonely aid workers without diplomatic pouch privileges.