Introducing Our First Combo Pack: Cards and T-Shirt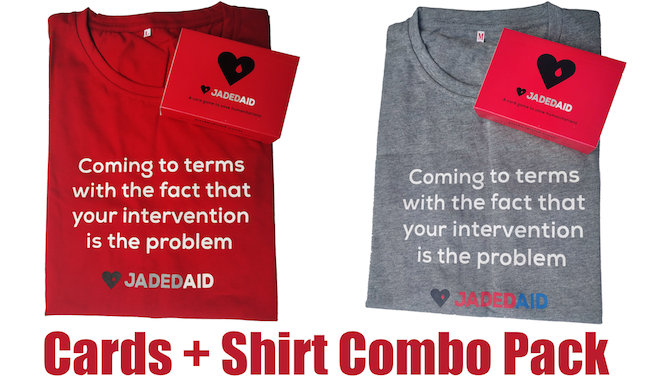 What is better than playing JadedAid? Playing JadedAid in a JadedAid t-shirt! What's better than that? Our new JadedAid Cards + T-Shirt Combo Pack for only $30 – a 25% savings! That's a deal so good, you should Get One, Give One right now.
Our T-Shirts come in two colors: USAID Branding Guide Red and Brixit London Gray. Both are perfect to rock your next staff meeting, cluster meeting, or drunken meetup.
And yes, you can buy the shirts separately if you already have a JadedAid card deck.
Posted in Featured and tagged Combo Pack, Sale, T-Shirts