Pre-Order Now! JadedAid Expansion Pack – Peace Corps Edition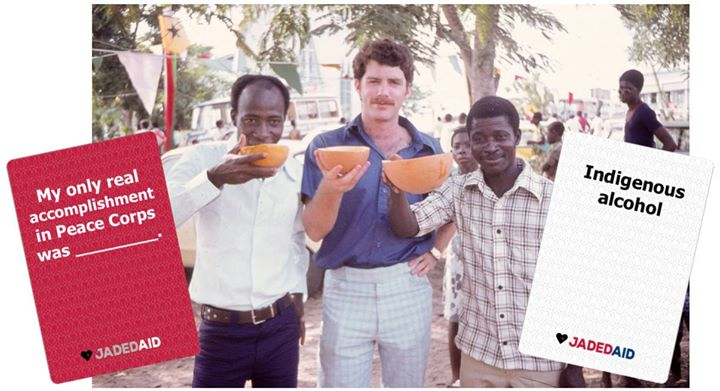 Earlier this summer we asked you to vote on your favorite JadedAid expansion pack theme. The votes are in and we're excited to announce the Peace Corps Expansion Pack!
The 56-card expansion pack will:
Didn't do Peace Corps? No problem! The cards will still be relevant and funny, and this is your excuse to laugh at the fools walking by with live chickens and stalk of plantains instead of hanging out with sexy UNHAS flight attendants.
Oh, and mark your calendars now. We're gonna have a massive JadedAid Play Party on Friday, September 23rd, at the Peace Corps Conference to celebrate the expansion pack and generate card ideas.
Here's a few card ideas to get you excited:

Posted in Featured and tagged Expansion Pack, Peace Corps